SOLDIERS TO SCHOLARS
---
No Benefits, No Problem…
VOLUNTEER 7  to 10 HOURS A WEEK AND WE WILL PAY YOUR TUITION AND FEES…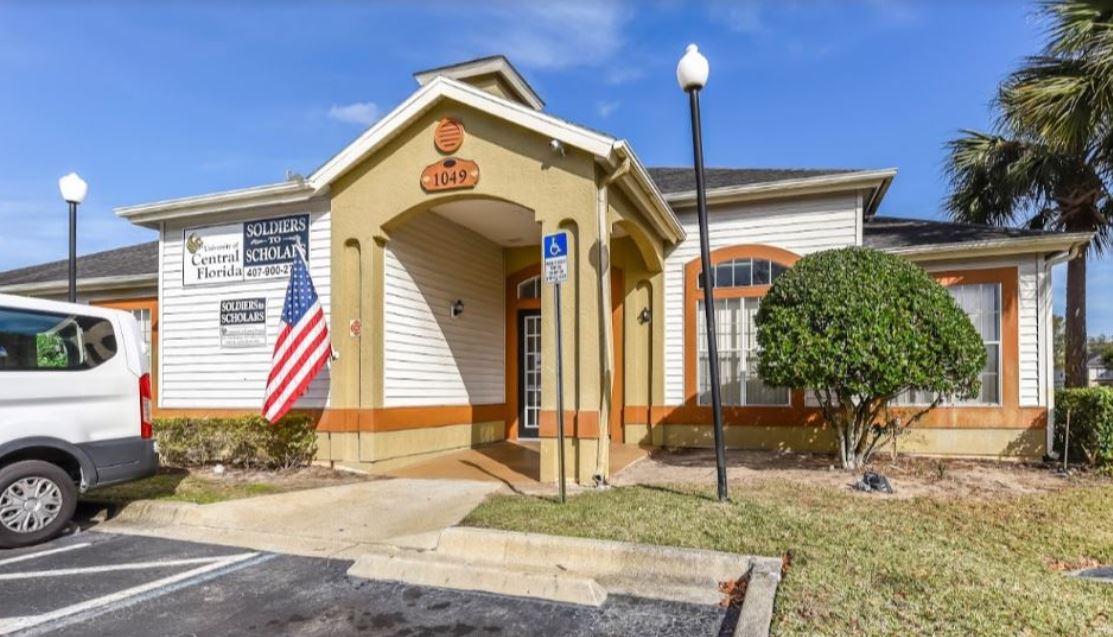 Earn your college degree by mentoring inner-city youth within the Metro West Community in Orlando, Florida. As a veteran, you have the skills to serve as a role model and have a passion for positive community development.
Soldiers to Scholars (STS) is a community-based program where student Veterans who have either exhausted or want to save their VA Educational Benefits while pursuing their degree. Known as the "Walking School Bus," STS Mentors safely escort school kids to and from the Metro West Apartment Community to Eagle's Nest Elementary School. Additionally, mentors provide after-school programs and events for these school kids.
Soldiers to Scholars (STS); was established in 1995, the idea of Dr. Alzo J. Reddick (U.S. Army '61-64), former Assistant Vice President for University Relations and Director of Defense Transition Services. His concept was to create a unique program designed to recruit honorably discharged veterans from all branches of the U.S. Armed Forces to work with inner-city youth.
MISSION
The mission of Defense Transition Services/Soldiers to Scholars (DTS/STS) at the University of Central Florida (UCF) is to assist veterans to pursue and complete their college degrees. To achieve its mission, we work with military installations, the Veteran's Administration (VA), the Florida Department of Veterans Affairs (FDVA), and various university colleges and departments to provide an alternative path for veterans returning to college. Although the STS program is open to all eligible veterans, our program focuses on minorities who have honorably served. DTS/STS seeks to increase the diversity of the University and provide mentors/role models for inner-city "at-risk" children.
LINKS

Soldiers to Scholars
1049 S. Kirkman Road
Orlando, FL  32811
Phone: 407-900-2745