Academic Advising
---
Military and Veteran Academic Advising:
The Office of Military and Veteran Student Success (MVSS)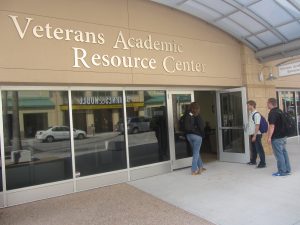 is committed to your academic success.  MVSS Advisors do not replace your academic advisor in your college/major.  We are an additional layer of support while at UCF.  MVSS Advisors assist with the development and implementation of your academic plans and support your transition to UCF.  We also have access to many campus and community resources in the Central Florida area.
MVSS Advisors assist with:
Providing prospective student admission information
Explaining veterans educational benefits interact with your degree program
Understanding university policies and procedures
Providing advocacy for student veterans and dependents
Connecting student veterans to community and campus resources
We are available Monday through Friday from 9:00 a.m. to 5:00 p.m. via walk-in or scheduled appointments.  To meet with an MVSS Advisor email Joshua.Johnson@ucf.edu.
College and/or Departmental Advising:

Connecting with your academic advisor in your college and/or major is key to your academic success.  You can visit myUCF to find your assigned advisor.  Navigate to Student Self Service then look for the blue box that say advisor.
College/Departmental Advisors assist:
Reviewing academic progress
Planning for future terms
Major exploration and selection
Course petitioning/substitutions
View UCF College Advising Offices for locations, contact information, and scheduling.