Tuition Assistance (TA)
---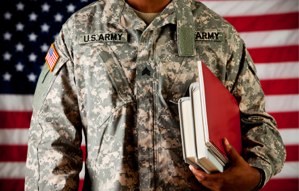 **PLEASE NOTE**
The Military and Veteran Student Success DOES not process TA paperwork for UCF students who are ONLY using TA during the semester.
Your TA may not cover all tuition and fees for your enrollment. Students should be aware they will be responsible to pay any portion of their tuition or fees not covered by TA.
All Active-Duty Service Members (including Guard and Reserve) must contact their Education Service Officer (ESO) or Education Counselor within your branch of service prior to enrolling in any college or university.
Apply and complete the admissions process for the University of Central Florida.   The service member should review these resources to make an informed decision.
After you have been admitted and attend new student orientation:
Submit residency documentation if you reside or stationed outside the state of Florida attached with the Out of State Waiver
Meet with your assigned departmental/college academic advisor to review program of study.
Register for courses in your program of study.
Complete your military branch tuition assistance voucher through its respective portal.
Submit your Approval Authorization Form directly to Third Party Billing at tpbilling@ucf.edu 
For assistance or guidance for admission, academic, and financial advising the Military and Veteran Success Center staff can provide the information you are seeking.
Please contact the Military and Veteran Success Center, Assistant Director, Mr. Joshua "JJ" Johnson at 407-823-2707 or email at joshua.johnson@ucf.edu if you need assistance with:
Information about available and appropriate academic counseling and resources
Finacial aid counseling and points of contact
Student support services